Emergency
Locked out of your home, office or car? Call Midway and get help fast. Lockouts, re-keying, replacement keys, change locks, open safes. Fastest emergency locksmith service in the city!
Automotive
Need a replacement key or you are locked out of your car? From the simplest key to the latest high-security transponder chip keys and remotes, Midway has the technology and the experience to help the stranded motorist every time.

Residential
Home lockouts, re-keying, key cutting, duplicate keys, lock repair, lock replacement, home safes, pick-proof cylinder deadbolts, master keys, screen & garage locks, electronic locks/key pads.
Emergency Rekeys & Lockouts
"Broke a key to my car. I was desperate as had an important meeting. Fortunately, guys from Midway solved this problem in less than an hour."
Kevin Garnett
"Lost a key to the front door and couldn't find them anywhere. I've contacted the company and they changed all locks pretty fast."
Bruce Delaney
"Thanks for fixing and changing the locks at my new apartment. Very professional service and good prices."
John Mondale
Home Emergency Preparedness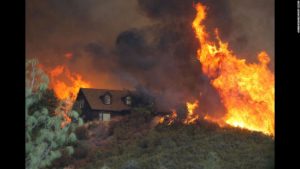 Wildfire season in California is about to start. With good rainfall during the 2016-17 winter, there will be no shortage of dry underbrush to burn this summer. And in California it is always earthquake season – you never know when disaster will strike. Emergency preparedness should be the main priority for every household. You need to be prepared.
No-one ever knows when or where disaster may strike your home or your family. It is essential that every homeowner has an emergency plan and has made preparations for when disaster strikes. The main things to be concerned about in the immediate wake of a disaster are communications, light, food, clothing and shelter.
Communications.
After disaster strikes, the first thing you need is communications with the outside world. What just happened? And what's going on right now? What should I do? If electric power is out, you can't depend on the Internet, TV or radio for your news. You need to have a battery-operated portable radio, and if possible a wind-up one that does not require batteries. Tune in to local radio and keep abreast of developments: you may be asked to evacuate and you need time to prepare. You can also probably use a mobile device to connect to the Internet to catch up on the news. Make sure you have several rechargeable batteries to power your mobile device/s in case of a power failure.
Light.
You never know when disaster will hit. If it happens at night, you will need flashlights immediately. Store a flashlight in every drawer in the house — in the kitchen, the living room, all bedrooms, the bathroom, the den, etc. Attach a flashlight to the fridge with a magnet. Check batteries every six months and have an extra supply of batteries on hand. Keep a flashlight in the garage, one in the car, and one by each exit to your home.
Clothing.
Immediately following a disaster you may need warm/dry clothing for everyone in your family. Keep an extra supply of clothes in a different part of the house from the bedrooms — you never know which parts of the house may be inaccessible or damaged after a natural disaster. Store two changes of warm clothes, such as jeans, sweats, sweaters, underwear and socks for each member of your family. Also keep blankets for each family member in a safe place, away from bedrooms or where they are normally kept. Keep some light-weight Mylar blankets and hand-warming packets handy just in case. If you have a fireplace, keep firewood on hand: it may be the only way to heat your home for a while.
Shelter.
Windows, doors and even sections of your house may break or become unusable after a natural disaster. Even if you are not a handyman with a great tool set, you should always have on hand some basic repair tools and materials, such as a hammer, nails, duct tape — lots of duct tape — and anything else you might need to make hasty repairs, tape up a window, etc.
Food.
If stores are closed or if you can't access cash from the bank, you will need at least a two weeks' supply of food for each member of your family, and this includes water. Use canned goods, and buy at least some items which can be eaten without being heated, such as canned fruits and vegetables. Rotate these cans every six months and watch the expiry date. Water can be stored in large containers or in many smaller ones. Keep a number of water containers in different places throughout the house. Rotate water containers at least every six months. Keep a three month supply of all prescription medicines needed by any family members, as well as a complete emergency first aid kit on hand. Check expiry dates on all medications and first aid items and rotate as required before expiry dates.
Family Emergency Plan.
You will need to devise an emergency plan so that every member of the family knows what to do in case disaster hits. Children especially must be coached in your emergency evacuation/disaster plan. Make sure each member of the family is responsible for the whereabouts of another member of the family. Make special plans to take care of very young children or bedridden/elderly family members. Make sure family members know what to do and where to go if the family gets split up for any reason.
Extended-Family Plan.
Family members who do not live with you must also be included in your disaster plan. You may need to get hold of them, or they may need to be able to get hold of you. Make sure every member of your extended family has the cell phone numbers of every member of your household, and your family members should have their phone numbers. Enter emergency phone numbers into your cell phone: you may not be able to locate a number written on a piece of paper.
Once you have made preparations for these eventualities, you are now somewhat protected if disaster strikes unexpectedly. To make your home as safe and secure as possible, you will also want to make sure smoke detectors are functioning, you have a good fire extinguisher (or two) always handy, and you know where to find the device to shut off the gas – and how to shut off the gas, especially after an earthquake. When bad weather is expected or if there is a big fire burning nearby, watch local news for information and updates before you retire. Be vigilant, be prepared, and hope you never need to use your emergency supply kit or your emergency evacuation plan.
The Department of Homeland Security has some detailed information about disaster preparedness and emergency evacuation plans.